iPad 3 Announcement Coming in a Few Weeks?
Submitted by Marshall Walker on Tue, 01/17/2012 - 15:06
A new report from the Japanese website Macotakara (via 9to5Mac) claims the iPad 3 will be announced in early February. This confirms Bloomberg's claim that iPad manufacturers are ramping up production for a possible March release.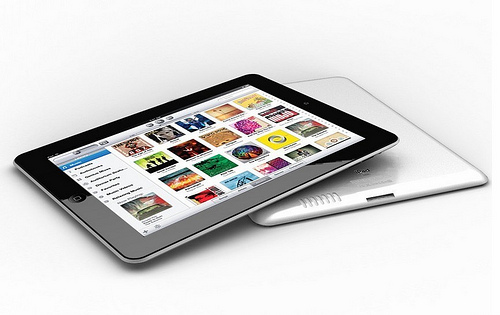 Bloomberg said the next generation iPad will feature a high-definition screen, faster processor and LTE capabilities. Previous iPad 3 rumors have suggested a thicker device, HD front-facing camera, and Retina Display.
Focus Taiwan said Apple will release the iPad 3 on Feb. 24 to mark Steve Jobs' birthday anniversary. This date has not been confirmed, but if Macotakara is correct, it could be possible.
Tags:
Login or register
to post comments.