Well, it has finally happened. The iPad is loose in the wild, albeit for the lucky few, not the masses. Late yesterday, several different outlets released their first hands on impressions and unboxing pictures and video for iPads they had received earlier in the week.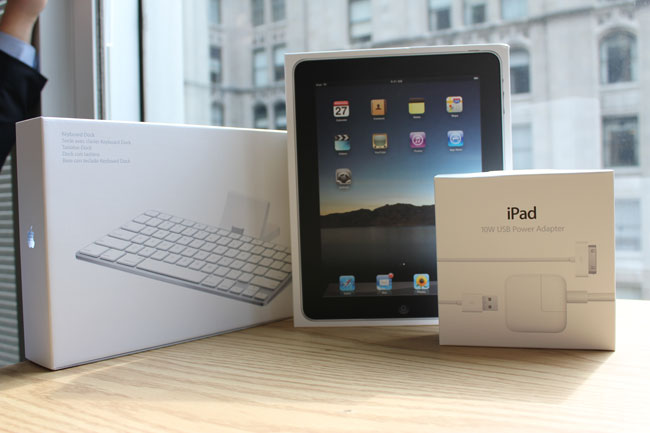 The rest of us won't receive our Apple iPads until the official iPad release date of April 3rd. UPS will be knocking on doors across the country dropping off the long awaited Apple tablets to their eager new owners. For those of you who just can't wait to see what's coming, these unboxing pictures and video should help soothe (or possibly aggravate) your suffering.
PC Magazine and Chicago Sun Times columnist Andy Ihnatko were amongst the privileged few that received an Apple iPad this week. Both have released unboxing pictures and video, with Ihnatko posting his first impressions in a review on the Sun Times web site.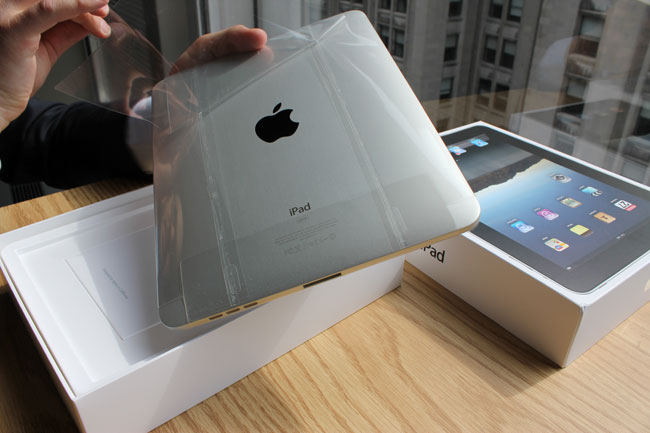 Contained within this article are a few of the pictures from PC Magazine's unboxing. Included PC Magazines full unboxing gallery of 20 pictures, are shots of the iPad itself, as well as the Apple iPad dock, iPad keyboard, and official Apple iPad case.
Ihnatko has released an unboxing video on YouTube, which you can view below.
To view the full PC Magazine unboxing gallery, head to the PC Magazine website.