Since we first posted news about the modulR iPad case and accessory system way back in late March, we've been eagerly awaiting some new info. modulR is a one-of-a-kind iPad accessory that begins as a case but, when paired with modulR accessories, becomes a wall mount, car mount, frame/stand, and pairs with the modulR shoulder strap.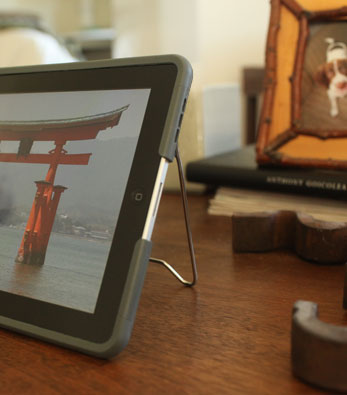 Unfortunately, news out of the modulR camp has been sparse. There remains no exact release date for modulR. modulR and its accessories remain slated for availability come "Summer 2010". Additionally, to date, the only pictures of the modulR case system were actually artist renderings, not actual photos of the product in tangible form.
Earlier today, modulR posted the first real-world photos of their product (one of which is shown above) on their TwitPic account. In total, 6 photos were posted, including 3 of the case/system in usage scenarios and 3 close-ups of the case. The rest of the photos follow this article.