Next-generation iPad rumors have been kind of nonexistent this year, mostly because the rumor mill has been heavily focused on reports that claim Apple is preparing to launch two larger iPhone 6 models and an iWatch this fall. However, according to the Economic Daily, a "12.9-inch iPad is still on the table". The rumored 12.9-inch tablet, dubbed the iPad Pro, will reportedly be announced before the end of the year.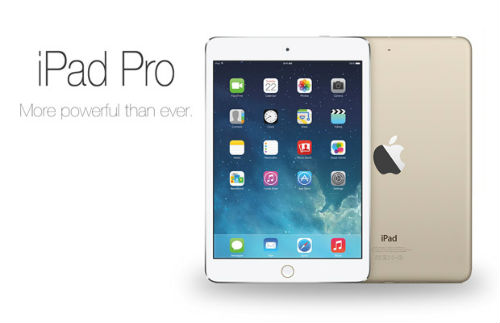 The Chinese publication also said that the iWatch would be launched in three different models and two sizes: 1.6 and 1.8 inches. The 1.8-inch models will feature sapphire glass displays.
A seperate report filed by KGI Securities' analyst Ming-Chi Kuo, claims Apple won't begin mass production of its iWatch until "late-November," and that shipments of the wearable device will be much lower than anticipated in 2014.
So if you're keeping score, Apple plans to announce two new iPhone models, three iWatch models, two new iPad models, and one new iPad mini model sometime between September 2014 and 2015, according to various reports and leaked information.