Is $20 too much to ask for an iOS game? 2K Games doesn't think so. The video game developer is bringing the popular 2012 turn-based strategy game XCOM: Enemy Unknown to the iPad, but the asking price is dividing gamers all over the country. So far the early reviews about the iOS port are positive, but will iPad owners, who are used to freemium apps, pay $20 for the game? Square Enix has had success charging $16 for its Final Fantasy iOS games... So why can't 2K Games find success on the iPad for a extra dollars?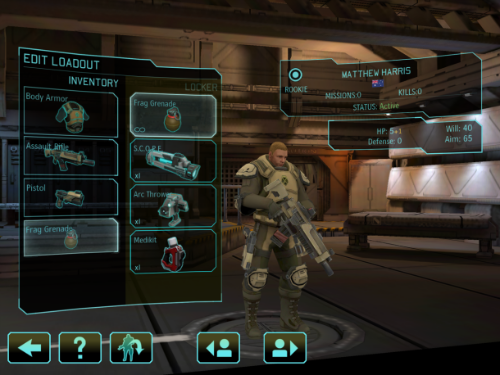 Many iOS users took to social media to voice their displeasure with the game's $20 price tag, but many gamers also hate the heavy in-app purchase freemium model used by developers like EA. Yes, XCOM is a 2012 remake being ported to iOS in 2013, but it was also considered one of the best games last year. So it all depends on what an individual wants from an iOS game.
If you are willing to download a 3.2GB file to your iPad, then you probably won't have a problem paying $20 for it. Several trusted tech blogs who have played an early release of the game, say it lends itself well to touch based controls, and that it looks amazing on the iPad's Retina display. However, the App Store is pretty crowded with high-quality affordable strategy games. It is going to take a lot more than good graphics to convince normal iPad gamers to pay that much for another turn-based action game.
XCOM: Enemy Unknown will be available for the iPad 2, iPad 3, iPad 4, iPad mini, iPhone 4S, iPhone 5 and the fifth-gen iPod touch on June 20, 2013. It is a remake of 1994 PC strategy game UFO: Enemy Unknown, and is currently available for Microsoft Windows, PlayStation 3 and Xbox 360.
Will you pay $20 to download it?