Here are some last minute shopping ideas for the iPad owner in your life. All the items listed are shipping in 1 to 3 days (at the time of this post, subject to change) and should arrive before Christmas if you order soon. We've also included Amazon links when available.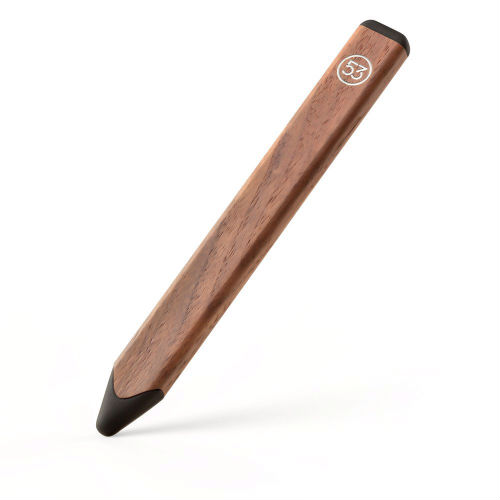 For the Artist... It may not look like much, but Pencil by FiftyThree is a top of the line stylus that works with the iPad 3 and later. Artists, fashion designers and anyone who likes to sketch on their tablet will love Pencil and its companion app Paper. The stylus features all the latest technology, such as palm rejection, and it even comes equipped with its own built-in eraser. Pencil connects to your iPad using Bluetooth and can be easily charged off any USB port in under 90 minutes. Pencil is available in Graphite and Walnut starting at $49.95 through Amazon.com or directly from FiftyThree.
For everyone... Sometimes it is nice to have an external keyboard for those times the stock iOS option just isn't cutting it, but third-party keyboards can add unnecessary bulk to your iPad Air. This is why Logitech's "ultrathin" keyboard covers have been a favorite of iPad users for years. The magnetic clip-on cover for iPad Air 2 is only 6.4mm thin and features a matching aluminum finish to form "the other half of your iPad," according to Logitech. The keyboard cover magnetically connects to your iPad like Apple's Smart Cover, and features flexible multi-angle slot so you can adjust it for easy typing. The Ultrathin Magnetic clip-on keyboard cover for iPad Air 2 is available for $89.99 on Amazon.com and at Logitech.com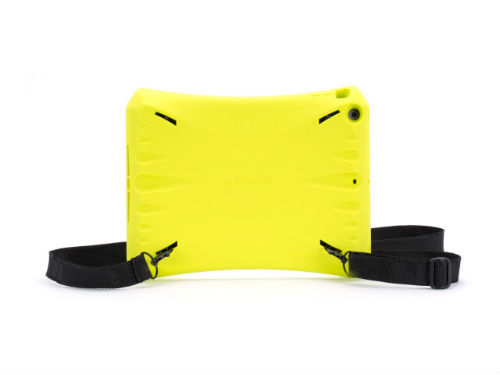 For the gamer... Griffin Technology has designed an affordable case to protect the iPad from bumps and bruises that tend to occur during serious video game playing sessions. The Survivor CrossGrip features extra padding in the corners and is built to withstand falls and other dangerous mishaps. Griffin used standards set by the U.S. Department of Defense as their guidelines to build a case that will protect your iPad against shock, drops, and vibration. The Survivor CrossGrip for the iPad Air is available for $39.99 at GriffinTechnology.com.
For the reader... Amazon has updated its Kindle app with a bunch of great new features just in time for the holidays, so why not sign someone up for Amazon's Kindle Unlimited
-- the Netflix of digital books. For just $9.99 a month you can give the bookworm in your life unlimited access to over 700,000 digital titles and thousands of audiobooks on their iPad or any reading device!
If you are the most awesome person in the world and have already purchased someone an iPad as a gift, you may want to include a screen protector. Not doing so is kind of like giving an electronic gift without batteries. We recommend Zagg's InvisibleShield, but you can find plenty of other viable options on Amazon.com
https://ir-na.amazon-adsystem.com/e/ir?t=theipadguide-20&l=ur2&o=1" width="1" height="1" border="0" alt="" style="border:none !important; margin:0px !important;" /.