It has long been rumored that Apple will introduce a bigger, more powerful tablet, dubbed the iPad Pro, either in late 2014 or early 2015. More likely the latter. A recent report from Taiwanese site Tech News indicates that it will likely sport an enhanced version of the A8 chip that is found in the iPhone 6 and 6 Plus.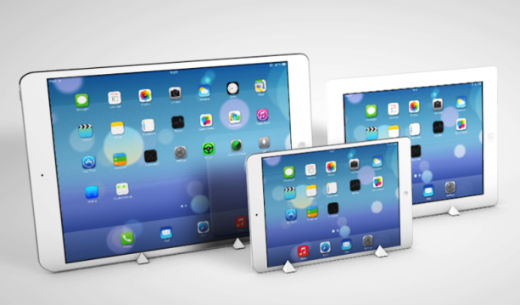 According to the report, the "A8X" is necessary to cope with the much larger 12.9" retina display. The largest iPad display to date is the iPad Air's 9.7" screen. The report also mentioned that the next generation iPad Air will likely double its memory to 2GB RAM.
While there have been rumors that the new iPad Air is already in production and will be announced at an early October media event, there haven't been any indicating that the iPad Pro would be introduced at that time.
As for the next generation iPad mini, next to nothing has been said about it. There is speculation, and not unwarranted, that Apple may discontinue the mini, considering that the 5.5" iPhone 6 Plus is almost a tablet itself.