Phosphor Games Studio's action adventure game Horn is now free on the Apple App Store. The critically acclaimed game follows a young Blacksmith's apprentice named "Horn," who wakes up to discover that his entire village has been transformed into monsters. Players control Horn and his uncooperative sidekick as they attempt to solve the mystery of the unexplained curse.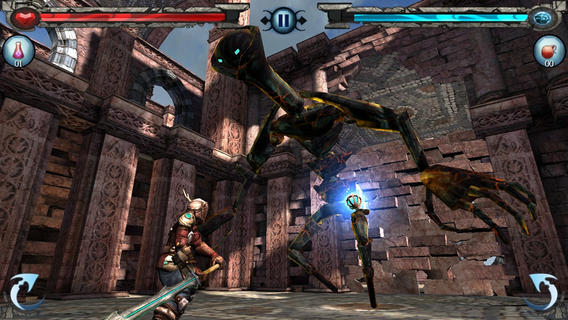 Horn is a 3rd person action adventure title that features puzzle and combat scenarios. The game has been praised for its impressive visuals, touch-powered controls and fun combat system. It also features a score written by Austin Wintory, hidden side content and three different lands to explore in a freely navigable world.
The game was called one of the "most impressive" iOS games of 2012 by IGN, and a "a glorious success" by TouchArcade.
You can download Horn now for free from the App Store. The game normally retails for $6.99.
Horn is 1.02 GB and it is only recommended for the iPad 2 or higher, or iPhone 4s or higher.