Adobe has launched a new video app that offers an alternative to PowerPoint and supplies business owners with a way to create animated clips using text, video and audio to sell their services. The app called Adobe Voice is being described as a way to breathe "new life into static presentation formats".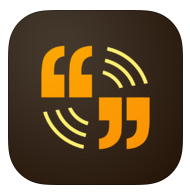 The app seems mostly aimed at professionals and students, but it is also accessible to novice consumers who would like a free and easy way to create presentations. Users can use ready-made templates and easily share their creations on Facebook, Twitter or almost any mobile device.
Designed to help people make an impact online and across social networks – without requiring any filming or editing – Adobe Voice is ideal for creative professionals prototyping a project, nonprofits championing a cause, small business owners connecting with customers or students looking to create an interactive and engaging school report.
The app offers users ideas on how to construct their videos and encourages them to use their voice to tell a story while choosing from a selection of over 25,000 graphics and icons. Users can upload their own images, pictures from the web and utilize the available fonts, colors or animations. The app also includes soundtracks, real-time blur and other built-in motion elements to spruce up any video.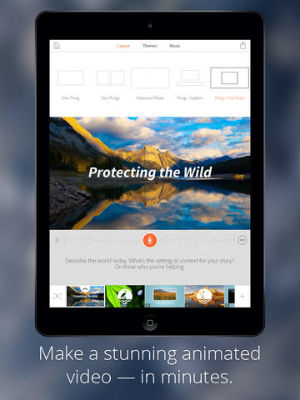 Adobe Voice is available for free on the Apple App Store. It is only compatible with the iPad running iOS 7.0 or later.