Adobe released three new apps for the iPad to the Apple App Store last week. The apps give iPad users the ability to use Adobe's services such as Photoshop on their tablets. The first, Adobe Photoshop Mix is a cloud-based image editor which allows users to access Photoshop features and edit images on to go. Mix is supposed to be easier than using Adobe Touch, and it is free, compared to $9.99.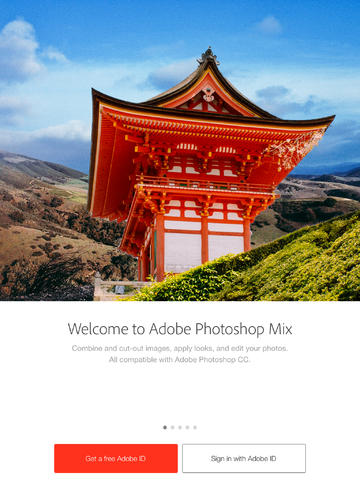 Adobe Line is a drafting tool for the iPad. It allows users to port images from their Creative Cloud accounts. Users can also draw straight lines, geometric shapes, perspective views using their finger or Adobe's new Ink Cloud pen and Slide digital ruler.
Adobe Sketch features a graphite pencil, an ink pen, two blending markers and an eraser so users can create bitmapped art to share with other artists on their Behance galleries.
Both Line and Sketch feature easy swipe undo/redo gestures, three finger History view and the ability to easily upload creations to Behance, Facebook and so on.
All of Adobe's new iPad apps are free to download and require iOS 7.0 or later. You can hit the links above to learn more about all three apps on the Apple App Store.