Adobe's popular photography software, Lightroom, is now available for the iPad as the highly anticipated Lightroom Mobile. There is a catch however - it requires a Creative Cloud subscription plan.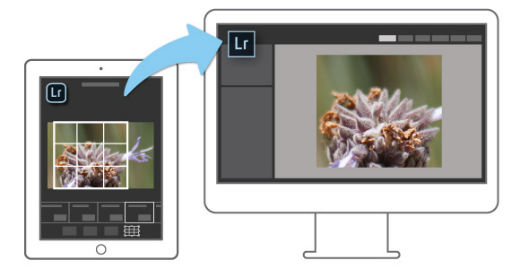 Lightroom Mobile is designed to work alongside the desktop version of Lightroom. Although Lightroom 5 is available as a stand-alone desktop app (for $149), version 5.4, the version that works with Lightroom Mobile, is only available via a Creative Cloud subscription. The cheapest subscription is the Photoshop Photography Program, which is $9.99 per month and includes access to Photoshop CC, Lightroom
Mobile, Desktop and Web, 20GB of cloud storage and a Behance ProSite.
With Lightroom Mobile you can edit RAW files from your DSLR via the app's "smart preview" function. This works by creating a low resolution version of the original image (which is on the desktop). This image can be edited and the changes will sync with the original file. According to production manager Tom Hogarty, "Lightroom Mobile is an extension of the desktop app... It is not designed to function as a standalone app, but rather to give you the lean back experience of being able to comfortably work on your iPad away from your desk." It works both ways too - you can import photos from your iPad's camera roll, edit them, sync, and they will show up on your desktop.
Editing is slightly different - all the familiar tools are there, but the layout has changed. Now at the bottom of the image you are working with there are four controls for the whole editing process - Filmstrips, Adjustments, Presets and Crop Controls. You don't have to save either, simply sync your edits and that will take care of it.
Adobe's Lightroom Mobile is a free download but, as mentioned earlier, requires a subscription to one of Adobe's Creative Cloud plans. It works with the iPad 2 or better and requires iOS 7 or better.