Accessory maker FiftyThree has unlocked all the sketching tools for its iPad app Paper. The app has always been available as a free download on the Apple App Store, but additional tools were only available as $1.99 in-app purchases. Starting today, "all the original tools, including the Mixer, are now completely free," according to the official App Store changelog. FiftyThree says the free tools are a "thank you" to their "inspiring community of creators".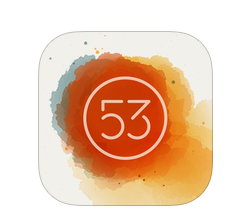 Paper is primarily a companion app to FiftyThree's iPad Stylus called Pencil. The Bluetooth drawing tool features the latest technology such as palm rejection and a 14kt gold plated tip for better accuracy. Users can also flip the stylus over and use the top end as an eraser just like a real pencil.
Pencil is available starting at $49 on Amazon.com or directly through FiftyThree's website.
Paper was also recently updated with a sharing platform called Mix. The new feature allows Paper users to share their creations with other users and collaborate on projects together. Mix is available for free through the Paper app.
Both Paper and Pencil support the iPad 3 and up, and all iPad mini models.