Is it possible to dethrone the iPad? That seems to be the question on everyone's mind. I guess anything is possible, but the future for Apple competitors is not looking too bright as of right now. The HP TouchPad failed miserably to make a dent in the tablet war, and Apple is doing its best to make sure people won't get their hands on a Samsung Galaxy Tab. However, there is a new rumored device that people are predicting will give the iPad a run for its money -- the Amazon tablet.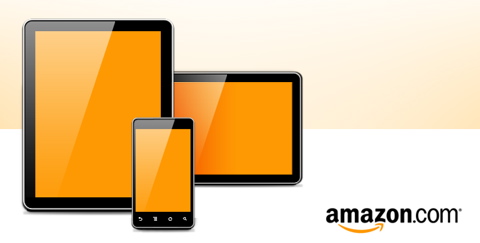 Amazon has an advantage that other tablet manufacturers didn't have, they can learn from the past mistakes of Hewlett-Packard and Google. Offering a similar priced tablet with a barren app store isn't going to topple the iPad. It's going to take something creative and most-likely cheaper to grab people's attention.
A recent survey revealed that 70 percent of people would consider buying an Android tablet if it cost under $250. According to the New York Post, Amazon has taken notice of the $99 HP TouchPad fire sale, and decided to offer their tablet for far less than the iPad. If the TouchPad taught us anything, it's that people will buy any tablet if the price is right. A few hundred dollars off the iPad price would put the Amazon tablet right around the $250 price range I mentioned above.
Reports that Amazon has been selling the Kindle at a loss to woo new customers to their e-reader is not a new strategy, the gaming industry has been doing it for years with their gaming consoles. Having a captive audience to download books and music from your online store is the same idea as giving cell phones away for free. It's a strategy anyone with a mobile device should be familiar with.
We've heard the "iPhone Killer" and "iPad Killer" story before, and analyst and tech bloggers have an itchy trigger finger when it comes to crowning a new champion in the tablet fray. However, with the demise of the TouchPad, it will be interesting to see how Amazon handles throwing their hat into the ring. Only time will tell if Amazon will really offer an affordable competitive tablet, but until then, there doesn't seem to be any tablets on the current market that have a chance to compete with the iPad.