Rovio Entertainment's new publishing label Rovio Stars will release its second game entitled Tiny Thief on July 11. Rovio created Rovio Stars as a way to launch new developers. The first game released under the label was Icebreaker: A Viking Voyage from UK-based studio Nitrome. Icebreaker is a $0.99 physics-based puzzler with 95 levels of ice cutting viking action.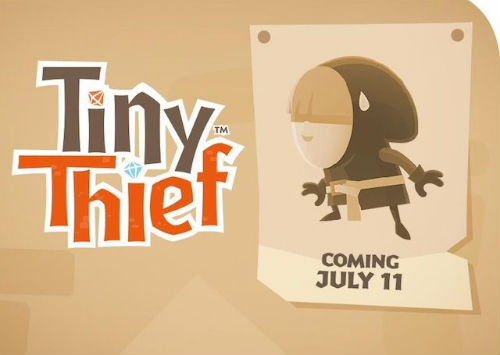 Tiny Thief is also a puzzle-solving game, but this one comes from the Barcelona based 5 Ants Studio. The official YouTube description promises 30 puzzles with 85 hidden items for you to steal. Based on the trailer, it looks like the goal is to interact with the environment so you can trigger chain events to uncover the hidden items.
Tiny Thief will be available for both Apple and Android devices next week. Pricing is unknown at this time.