The latest iPad mini 2 shortage rumor comes from Jefferies & Co. analyst Peter Misek who believes the second-generation tablet will have a Retina display. However, it is the Retina display which makes Misek worry that stock of the new Apple slate will be limited at launch.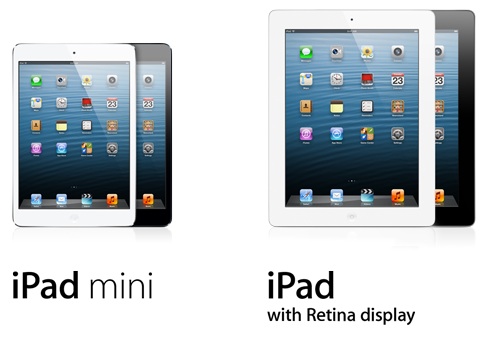 "We expect a Retina Display iPad mini to be introduced at $329. Yields for Retina film based display for mini remain terrible, which is why there was speculation (i.e., Reuters) that the launch could be pushed out to CQ1. We think initial launch supplies could be constrained to as few units as 2-5M."
Reuters and Taiwan's Economic Daily News have also claimed that the iPad mini 2 will be in short supply at launch. Both sources cited a "shortage of Retina display panels" as the reason for the delay.
Apple is expected to announce both the iPad 5 and iPad mini 2 on Tuesday, October 22 at the Yerba Buena Center in San Francisco. Leaks of the iPad 5 suggest it will feature a new A7X processor, a thinner bezel and Touch ID like the iPhone 5s.
Little is known about the second-generation iPad mini, but it is expected to get a new processor and feature a higher resolution display.