The Associated Press (AP) announced a new business unit dubbed AP Gateway would take over the development of AP products and content distribution for mobile devices. The company is putting the finishing touches on an iPad application to be ready for release when the iPad ships in late March.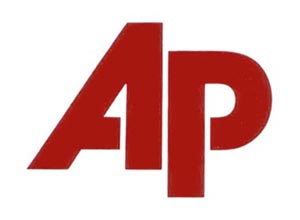 Pricing for the AP app was not announced, although the company suggested it could be released free of charge for a limited time. The AP Mobile iPhone application is currently free and provides access to over 1,000 news sources updated in real time.
It's unclear whether this iPhone version will be available on the iPad if a subscription is required on the larger device. According to AP, the iPad app will show custom packages of headlines, stories, photos and video similar to the iPhone version. AP Mobile was first launched in 2008 and is now available on iPhone, BlackBerry and Palm devices.
Associated Press is a non-profit company that is seeking ways to monetize and control electronic distribution of its content. The company currently shares revenue from AP Mobile with participating news organizations.
The New York Times recently made news when internal struggles over iPad content distribution and pricing were revealed after the iPad keynote speech. Apple has long been seeking to make deals with periodical, book and textbook publishers to provide content on the iPad.