Here's one last next-generation iPad rumor to mull over before Apple's official announcement tomorrow. Ex-Apple developer Jamie Ryan published a blog post (via Gizmodo UK) claiming Apple is working on an iPad 5 case that "mimics Microsoft's touch cover." The new cover would be an improvement over Apple's current Bluetooth keyboard, and allow the company to "differentiate the larger iPad" from the iPad mini, according to Ryan.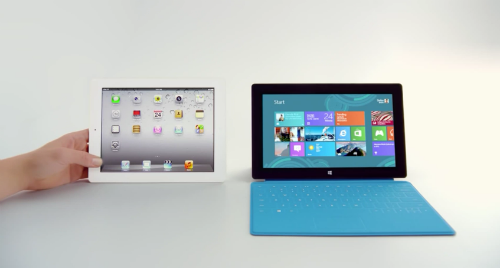 "Apple already sells a Bluetooth keyboard that functions perfectly with the iPad but it's not quite as integrated as Microsofts offering, requiring a lot more bag space. This is the primary motivation behind the development, as all of the current solutions are fairly inelegant. Apple realises the market for the large iPad is mainly professionals looking to work on it whereas the iPad mini is mainly content consumption.
Ryan also adds that Apple is working on "other cover like accessories," but notes that "Apple regularly mocks up all sorts of accessories and products and ditches them."
Unbox Therapy recently published a video allegedly showing off the next-generation iPad Smart Covers that will fit the new form factor of the iPad 5. The video includes red, pink, grey, orange, green, white, black and blue next-generation Smart Covers, but no space grey.
Previous leaks have shown that the new iPad will be available in space grey, like the iPhone 5s.
Apple is expected to announce both the iPad 5 and iPad mini 2 on Tuesday, October 22 at the Yerba Buena Center in San Francisco.