Lawyers have lined up behind iPad owners who feel that Apple and AT&T Wireless unfairly baited them into purchasing an iPad 3G with the promise of unlimited data plans. Since the iPad was launched, AT&T has announced the switch: unlimited data plans were due to be removed as an option on June 7. A class-action lawsuit has been filed in United States District Court representing consumers from several states.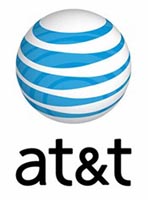 Many users are finding that the iPad 3G unlimited data plan is still available, and AT&T has stated that users keeping their unlimited data plan paid every month would be able to keep the plan. A change was also made to the lower-tier plan, with a 250 MB cap reduced to 200 MB for the same price of $15.
The unlimited data plan was replaced by a $25 plan limited at 2 GB of bandwidth. This is five dollars cheaper than the previous unlimited plan offering, however when the 2 GB limit is reached subscribers must pay an extra $10 per gigabyte. Users with the 200 MB plan can purchase another 200 MB for $15 if they hit the limit within the 30-day subscription period.
All plans are automatically billed to a credit card unless the iPad owner chooses to cancel the plan. The iPad users bringing the suit are complaining that AT&T initiated the changes so quickly after the product was launched, and gave little warning (only one week) before the new data plans would take effect.
Apple and AT&T have not commented on the class-action lawsuit or its implications. It's possible that if a jury finds the case in favor of the plaintiffs, that AT&T may be forced to bring back the unlimited data plan as an option. Years from now, when the litigation of the case is over, the iPad 3G will probably be a historic curiosity, replaced by another Apple device using different wireless technology.