If Apple Insider's favorite analyst Ming-Chi Kuo of KGI Securities is to be believed, the company is once again ignoring a famous Steve Jobs' quote by developing a stylus to use with its rumored 12.9-inch iPad. In case you forgot, Jobs famously proclaimed, "if you see a stylus, they blew it" when introducing the iPad in 2010.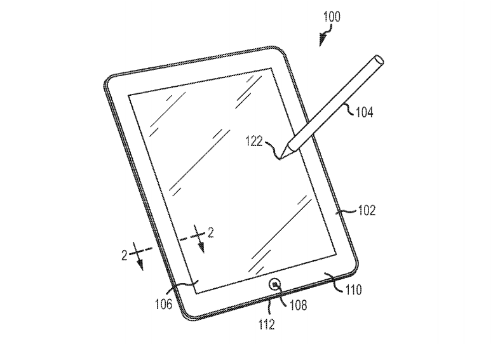 Ming-Chi Kuo believes that Apple will launch a stylus in the second quarter of this year because "it's more precise than a person's fingers" and "will improve the user experience of 12.9-inch iPad." Kuo based his report on several stylus patents Apple has recently filed.
The KGI Securities analyst said that the stylus will most likely be sold separately and possibly feature a built-in gyroscope or accelerometer at launch.
"The addition of a gyroscope accelerometer to a stylus allows users to write not only on the display, but also on other hard surfaces and even in the air," he wrote. "While this is a fantastic application for a stylus, we think the required software and hardware is not fully developed yet. Hence, we don't expect Apple's stylus to support 3D handwriting in 2015."
Various rumors and leaks have claimed that Apple will launch a 12.9-inch iPad sometime in 2015. The larger tablet dubbed the "iPad Pro" is rumored to be 6.9mm thin and powered by Apple's A8X chip. Other rumors have suggested that the new iPad will ship with dual speakers and an additional microphone for stereo audio support and that it will run both iOS and OS X.