One member of the Goatse Security group that revealed an AT&T iPad 3G security breach has been detained after the FBI conducted a search of his property. The "computer security researcher" known as Weev was arrested in Arkansas for possession of LSD, cocaine, ecstasy, and a bunch of pills.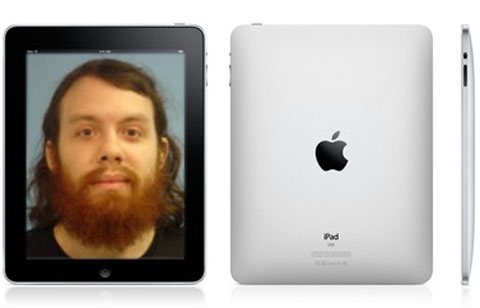 AT&T has accused the group of compromising its network and maliciously attacking its servers to steal data relating to 114,000 iPad 3G user accounts. Goatse Security claims it's providing a public service by exposing security holes, but the group has been under investigation by the FBI after pulling data from AT&T servers and reporting the story to the media.
AT&T has issued an apology over the breach of private data, and has assured customers the problem is fixed. The FBI continues to investigate Goatse Security and AT&T over the matter, and were allegedly executing a search warrant connected to the case when the drugs were found.
Several of the 114,000 email addresses that were compromised included celebrities, political figures, top executives and military personnel. The hackers also took ICC IDs (integrated circuit card identifiers) which are digital numbers that associate SIM cards with devices on the AT&T cellular network.
Apple has not commented on the matter. Goatse Security claims to have destroyed all of the email and ICC ID data they acquired from AT&T's servers relating to the exploit. You can find more information about the AT&T iPad 3G security breach here.
In the meantime, if you plan to hack a major wireless carrier and the FBI is investigating your actions, try keeping your stash at a friend's house until the dust settles.