Time to stock up on your grains of salt, and strap yourself in for a long ride of iPad 3 and iPad 2S rumors. According to the DigiTimes, Apple is planning on launching a new thinner iPad 2 in March, not the iPad 3. The next generation iPad is currently rumored to be suffering from manufacturing problems that will push its release to Q3 of 2012. The iPad 3's rumored 2048 x 1536 Retina display is reportedly proving difficult for Samsung and LG Display to produce, and is the cause for the delay.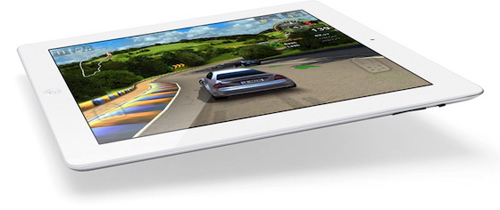 Analysts are also predicting Apple will release an "iPad mini" in 2012. The lower entry-level iPad could feature a 7-inch display with the same resolution as the iPad 2.
These are basically the same iPhone 5 and 4S rumors we heard in back August. Analysts and tech bloggers claimed there would be a newly designed iPhone 5 and a low priced iPhone 4S on the market in October. However, they were supposed to be released at the same time, not months apart.
It's hard to believe Apple will release a lower entry iPad since they didn't produce an upgraded cheaper iPhone like predicted. The more likely scenario is Apple will discount the original iPad like it did with the iPhone 3GS. This will allow them to keep their products on the high-end while competing with the Kindle Fire and other low-cost tablets flooding the market.