After wrapping up its "Red" promotion for World's AIDS Day, Apple has quietly released its Best of 2014 list featuring the company's favorite apps and games released to the App Store this year. Not surprisingly, Apple chose Pixelmator as the iPad app of the year. You may remember Apple demoed the photo editing app at its iPad Air 2 keynote in October. Pixelmator is available on the App Store for $9.99.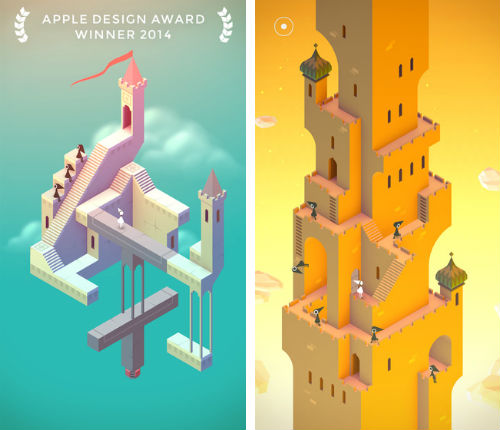 The best iPad game of the year honors went to Monument Valley. The puzzle game has earned rave reviews for its surreal design and has been called one of the most beautiful iPad games ever created. It is also available for the iPhone but most reviews recommend playing it on the iPad only. Monument Valley is available for only $3.99 on the App Store.
Another puzzle title, Threes, was picked as the iPhone game of the year, and Elevate - Brain Training was named the iPhone app of the year.
Threes is available as a universal app for $2.99 and Elevate is free for both the iPhone and iPad running iOS 7.1 or later.
Minecraft Pocket Edition was the top selling iPad app this year, and Heads Up! was the top paid iPhone app of 2014.
You can see all of Apple's selections and the runner-us on the Best of 2014 page of the App Store. Some of our favorite iPhone and iPad games, such as Smash Hit and Castle Doombad, made the list this year.