Apple still has a few new products up its sleeve and the company is planning to unveil all of them around mid-to-late October, according to AppleInsider. Citing an inside source that has "shared reliable information on product introduction and timing in the past," AppleInsider claims Apple has set "internal project and marketing deadlines of mid-October," and plans to announce its new products later that month.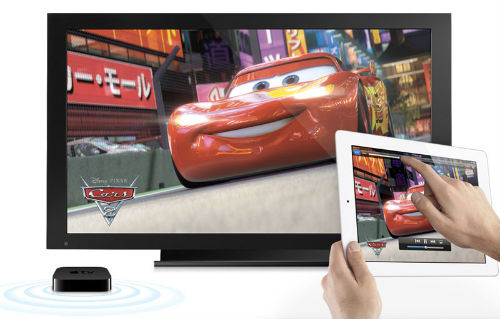 While Apple is expected to eventually announce a second-generation iPad Air and new iPad mini, rumors have also suggested that the Cupertino company may be working on a refresh of its Apple TV and MacBook Air lineup.
While details about the next-generation Apple TV and MacBook Air have been slim, there have been plenty of leaks and rumors tregarding Apple's upcoming iPad lineup. Here's a quick recap in case you missed them during the entire iPhone 6 and Apple Watch frenzy:
Several sources and leaks have claimed that Apple is working on a 12.9-inch iPad dubbed the "iPad Pro". Most noteworthy was a report from Bloomberg that said production on the larger tablet would begin in Q1 of 2015 and that it will be released sometime later in the year.
Several purported images of a second-generation iPad Air rear shell have been published on various websites. The images have revealed that the next 9.7-inch iPad will feature volume rockers like the iPhone 6 and a relocated microphone. The second-generation iPad Air is also supposed to be thinner than its predecessor, according to the DigiTimes.
Various sources also claim the iPad Air 2 and possibly the third-generation iPad mini will ship with an improved version of the Touch ID fingerprint sensor found on the iPhone 5s, and the same A8 chip that powers the iPhone 6 and iPhone 6 Plus.
It seems this year Apple is more focused on making things larger rather than adding a lot of new hardware features, which is obviously not a bad idea since its larger iPhone models are already selling in record numbers.