According to a research note written by KGI Securities' Ming-Chi Kuo and obtained by AppleInsider, an updated iPad will be out later this year in the form of the iPad Air 2, and a new, 12.9" iPad Pro will launch some time in 2015.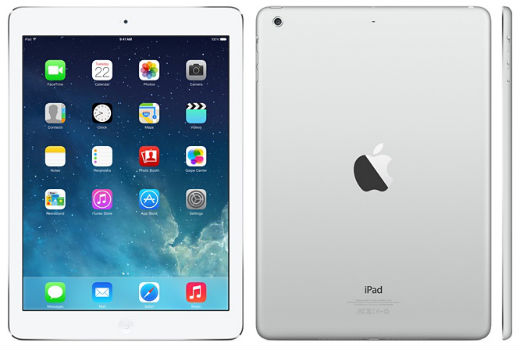 Ming-Chi, who is known for having accurate predictions regarding Apple products, writes that the iPad Air 2 should be released some time late in the third quarter of 2014 rather than early Q4, as was previously thought. The new iPad will include an A8 processor, manufactured for Apple by TSMC. It will also have a Touch ID fingerprint sensor and the rear camera will be upgraded to 8 MP.
The iPad mini with Retina display will also upgrade to the A8 processor and Touch ID sensor, though the probable launch date is unclear. The mini will ship in limited volume, while last year's model will likely continue to be manufactured and possibly see a price reduction. The 12.9" iPad Pro will most likely be launched some time in 2015. The timing of these launches is all about maximizing sales - according to an earlier note from Ming-Chi,

"Compared with lower-margin iPad mini with Retina display, which shipments has been tepid, higher-margin iPad Air was a hot selling item in 4Q13, which will slow Apple in developing new iPad mini models. We believe Apple plans to launch upgraded iPad Air early this year, and will accelerate development of 12.9" iPad. As such, more resources will be allocated to these two products, which will affect the progress of the development of new iPad mini. All told, we think chances of the debut of a new iPad mini in 2H14 are slim. In addition, the 12.9" iPad is unlikely to be offered in 2014. For these reasons, we predict the only new iPad product in 2H14 will be the upgraded iPad Air."
Apple is planning on the 12.9" iPad Pro to be its big seller next year. Ming-Chi believes Apple is currently working on usability features for the iPad Pro, and will likely "come up with a new user interface that's more innovative and intuitive, so that input will be as efficient as a device with keyboard." As for 2014, however, his sales expectations are tempered - he thinks there will be moderate year-over-year growth with about 73.5 million total sales for the year.