After releasing iOS 8.1.1 to the general public, Apple has opened up its WatchKit SDK and first beta for iOS 8.2 to developers. WatchKit is the tool that allows developers to create third-party apps for the Apple Watch, which is launching in 2015. Larger companies such as ESPN have had early access to the developer software, but now any member of Apple's developer program can access WatchKit through the portal.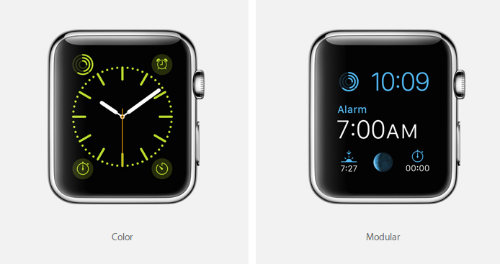 Developers can also now access the first beta of iOS 8.2 on the dev center. The update seems mostly geared towards testing WatchKit apps, according to the release notes:
iOS 8.2 lets you give Apple Watch users access to data and functionality related to your iOS app. The primary interface you can create is a Watch app, which gives users quick, focused ways to access their content without opening your iOS app on their iPhone… You can also enhance your Watch app by providing two optional Apple Watch interfaces that give users timely, high-value information: A Glance provides a screenful of meaningful information related to a Watch app. As its name implies, a Glance displays information that users can absorb instantly, without interaction; in fact, tapping a Glance on Apple Watch launches your Watch app.

A custom notification interface displays information from the local or remote notifications that get delivered to your iOS app. And if your iOS app registers for interactive notifications, your custom notification interface on Apple Watch can include action buttons.
iOS 8 had a rocky start for Apple, prompting the company to release a beta for iOS 8.1.1. The final release was launched on November 17, 2014. The update included various bug fixes, stability and performance improvements for the iPhone 4s and iPad 2, and a patch for the Pangu8 jailbreak. It is unknown if iOS 8.2 will include any new features or only Apple Watch support.
Apple is also planning a third major iOS 8 update in 2015, according to 9to5Mac.