According to a report in the The Daily Mail, British fuel cell firm, Intelligent Energy, is working with Apple on new battery technology that could allow mobile devices to go days, if not weeks, before they need to be charged.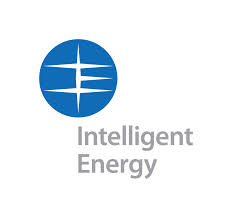 According to the paper, Intelligent Energy revealed that it, in collusion with "an international electronics company," had purchased a number of patents related to fuel cell technology. Though the tabloid publication is far from the pinnacle of accuracy, it does get some things right, and in this particular case it claims that it was told by "senior sources in the US" that Apple and Intelligent Energy hoped to have new fuel cells on the market within the next few years. It also claimed to have another source "who has knowledge of the partnership, [and] confirmed that Apple is the big name working with the Loughborough-based firm."
Adding credibility to the claim is the fact that Intelligent Energy already has ties with Apple, as the firm recruited former Apple Computers product specialist, Joe O'Sullivan, as its Chief Operating Officer. In addition, the company recently reopened its office in San Jose, which is just a short distance from Apple's home town of Cupertino. It is also apparent from filings with the U.S. Patent Office that Intelligent Energy did indeed buy fuel cell patents from battery manufacturer Eveready last year.
Fuel cells are used to efficiently convert chemical energy from a fuel into electricity. According to the story, the "technology could be rolled out in devices such as laptops and iPads, allowing them to run without being charged for days or even weeks."
Neither company would comment on the rumor.