It is that time of year again when all eyes are on Apple's next-generation products, and rumors of iWatches and larger iPhones are running rampant. Several reliable and hit-or-miss sources have confirmed that Apple plans to release a slew of new products later this year. Here's a quick look at those rumors.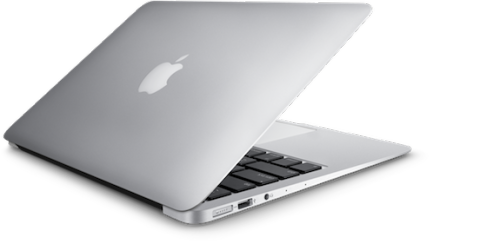 MacBook Air - Production of a 12-inch MacBook Air will begin in Q3 of 2013, according to the Digitimes. Upstream supply chain sources say Apple is releasing a 12-inch model because "its 11-inch model has a screen size similar to its iPad' and increasing sales of Apple's tablet "are impacting MacBook demand". Apple believes a 12-inch MacBook Air would create a boundary between its 9-inch tablet lineup, and MacBook Air products. The new MacBook will feature some internal redesigns but it will resemble its predecessors externally .
iPhone 6 - Bloomberg has all but officially confirmed that Apple will release two new iPhone models in September. The company is expected to announce a 4.7-inch iPhone 6 and a larger 5.5-inch model. Both devices will be larger than the current iPhone 5s model which only features a 4-inch screen. The next-generation iPhone is also expected to feature a Category 6 LTE radio, NFC with wireless charging, and a relocated Home button.
iWatch - Apple's biggest announcement could possibly be its first wearable device dubbed the "iWatch" by the press. This time Reuters threw its weight behind the rumors claiming "Taiwan's Quanta Computer Inc will start mass production of Apple's first smartwatch in July." The watch is expected to sport a 2.5 display, a touch interface and wireless charging capabilities. Apple is hoping to ship "50 million units within the first year of the product's release," according to sources.
iPad Air 2 - As we previously reported, the second-generation iPad Air may get overshadowed by the release of an iWatch and two larger iPhone models. The biggest selling point of the iPad Air 2 is expected to be the addition of Touch ID, which is kind of boring since we've already seen it on the iPhone 5s. Other rumored upgrades include a new A8 processor, improved battery life and an 8MP camera.
As you can see, analysts and supply chain sources are predicting a big year for Apple, but we will not be sure if they're correct until an announcement is officially made. However, all signs do point to the iWatch finally making its debut this year, and a larger iPhone does seems imminent.