Apple has "a little more" to show us according to invites sent out for an October 23 press event. The company is widely expected to reveal a smaller version of the iPad, as well as 13-inch MacBook Pros with Retina displays. Also rumored is an update to the iMac line, with a redesigned profile.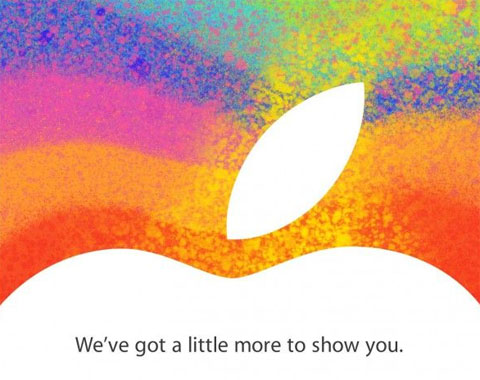 The event will take place next Tuesday at 10 AM Pacific time at the California Theatre in San Jose. The venue is known as one of the country's best preserved examples of a late 1920s motion picture house, complete with a 1927 Wurlitzer console organ. Previously the event was rumored to be taking place on the Apple campus in Cupertino.
The iPad Mini (click here for a roundup of features) will sport a 7.85-inch display and the Lightning 8-pin dock connector. Apple's latest mobile device has also been called the iPad Nano and the iPad Air.
With rumors flying left and right, Apple fans will have to wait one more week to get official answers.