According to an advertisement sent to 9to5Mac Apple stores will be opening at 8am on Friday, March 16th for the launch of the third generation iPad. My local Apple store says they will be opening normal hours (10am), but told me to keep checking the Apple website in case anything changes.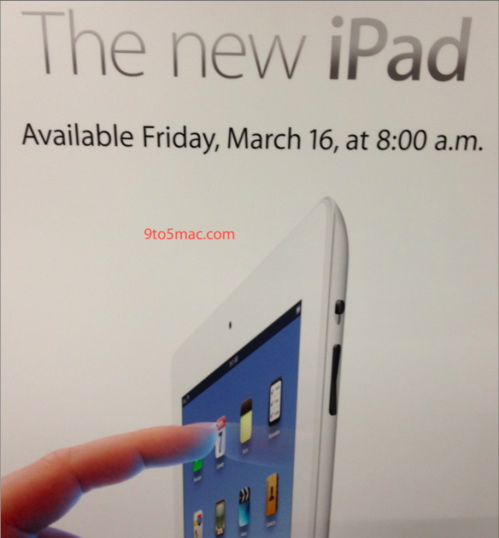 Demand for the new iPad has pushed online delivery estimates to "two - three weeks." This means if you want an iPad 3 on March 16th you will have to wait in line at your local Apple store. The 9to5Mac tipster said Apple employees will be pulling an overnighter in anticipation of the big event.
The new iPad comes in three Wi-Fi only models and three 4G models. The 16GB Wi-Fi model is $499, the 32GB is $599 and the 64GB is $699. The 4G models are $629, $729 and $829.