The next iPad could come complete with its own high definition Retina display as Samsung and LG have both allegedly submitted hardware to Apple for testing. According to a report by the Korea Times both companies are vying for iPad business as Apple readies the third generation of its tablet computer.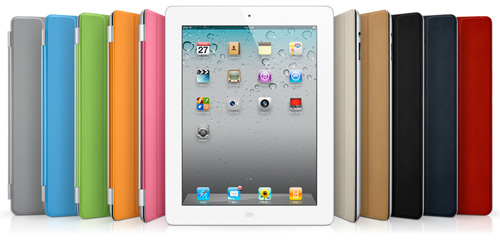 Previous reports suggested the iPad 3 could come in two varieties, a standard model and a Pro version which would undoubtedly feature an improved display. Sources at the Korea Times claim the upgraded resolution comes in at 2048 x 1536 pixels, quadruple the screen resolution seen on current iPad models.
With this resolution and a 4:3 aspect ratio, an iPad 3 screen at 9.7 inches supporting quad extended graphics (QXGA) would come in at approximately 260 dpi. The iPhone Retina display is over 300 dpi, however due to its smaller size the iPhone is normally viewed closer up than tablets. An iPad Pro sitting on someone's lap would provide a crystal clear HD video viewing experience and pixels would simply disappear on text characters.
Apple has decided against Samsung's AMOLED technology at this time for several reasons, including lower resolution, shorter lifespan and manufacturing issues. Patent battles between the two giants could also factor into any deal in the works regarding an iPad 3 display, whether or not the device ends up with HD. For its part, LG cut back on iPad 2 display production briefly after quality suffered and Apple requested more LCD panels from competitor Samsung. Many iPad 2 owners returned their devices to Apple due to light leaks around the display.
Sources in the rumor mill have conflicting information about when an iPad 3 or iPad Pro might be released, with some reports indicating the redesigned tablet could hit shelves this fall. Others believe the iPad 3 will launch in spring 2012, with the iPad 2 getting minor updates before the holiday season.