As the Tablet Wars heat up, Apple is keeping the pressure on Samsung by winning an injunction blocking German sales of the Galaxy Tab 7.7. This weekend Samsung was forced to pull the device and its advertisements from the IFA show floor and its German website.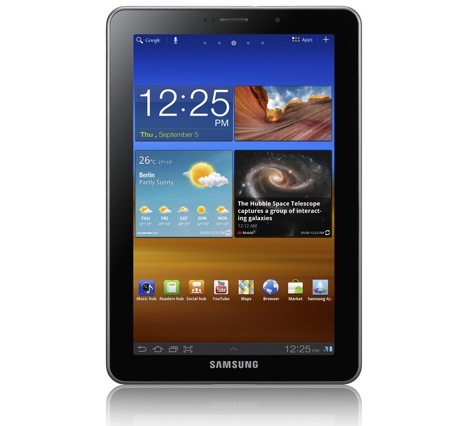 The Tab was originally on display with a note that read "Not for sale in Germany," but on Saturday Engadget noticed that Samsung's entire display had been removed from the event.
Samsung spokesman James Chung told Bloomberg, that it's unfortunate Apple is limiting consumer choice in Germany and that they will continue to fight for their intellectual property rights.
[via Engadget]