Apple may not be releasing the iPad Mini with the Retina display right away, according to a report they gave earlier this week. Instead, a slimmer version may be released first, supposedly in the second half of this year.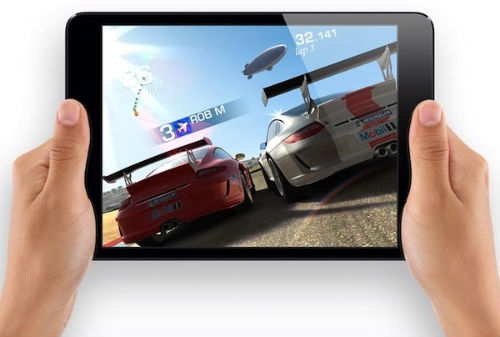 This next-generation slimmer iPad Mini will be receiving an upgraded processor. The current A5 processor will be replaced with the A6, as the iPad Mini with the retina display was forecasted to have. The disappointment that Apple fans will face is that, like the current generation, the new device will contain a 1,024x768 display.
From the DisplaySearch Analyst Blog, "The new iPad mini will continue to use a 7.9-inch display with a 1024×768 resolution, but it will use the iOS 7 operating system and an A6 processor, in a slimmer design than the current generation. "
The new iPad Mini is also going to be slimmer than the current, but it has not been announced by how much. The first generation iPad Mini is a mere 0.28 inches, or 7.2 mm thick. It is already quite a thin device, so it will be interesting to see exactly how much more compact the tiny tablet will get.
The updated tablet will be already be running the newly announced iOS 7 operating system on its A6 Processer,
Consumers do not have to say goodbye to the iPad Mini with the Retina display, although the wait will be longer. The current estimation is that we will be seeing Apple producing them in early 2014.
"Another iPad mini is also planned for production but not until early 2014. That device is expected to feature a QXGA (2048×1536) resolution display and the iOS 7 operating system," DisplaySeach reports.
In addition to their news on the upcoming slate of iPad Minis, they also mention the new full-size iPad, which is expected to be available in the third quarter of this year. It will feature a 9.7 inch, 2048x1536 panel and an A7 processor, running the new iOS 7.
DisplaySearch also mentions that the prediction on the ratio of iPad to iPad Minis in the shipment of new tablets will be 60% iPad and 40% Mini.