One of the more interesting rumors circling around Apple's plans for the next generation of iPads has surfaced. According to a report cited by Unwired View, the iPad will soon come in three different sizes thanks to the addition of an iPad maxi with 12.9-inch display. The name is said to be tentative, but then the entire notion that Apple will build larger iPads is unconfirmed at the moment.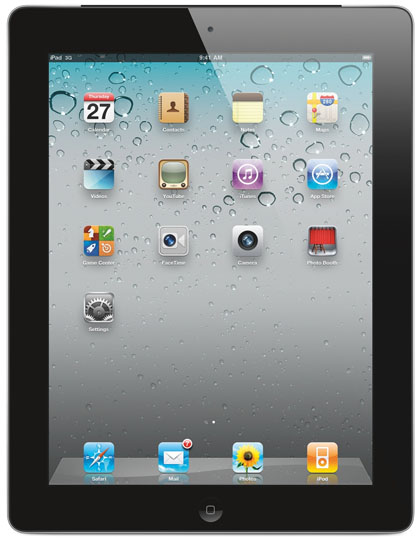 That being said, the addition of a 12.9-inch iPad would fit nicely with the existing 9.7-inch iPad and 7.9-inch iPad mini currently on the market. The larger form factor would be aimed at the digital textbook market as well as those needing creative and productivity software packages on their tablets. iPad maxi would also compete with smaller notebooks, providing better portability and battery life.
According to the original report from Korean source ETNews, the 12.9-inch iPad is already in the works, with Apple in talks with component manufacturers. The new tablet would be announced in early 2014 and might even ship with an improved low-glare display surface that would improve viewing in classrooms. Apple may also be working on an improved user interface designed specifically for digital textbooks.
Of course, Apple already offers a 13-inch notebook computer with Retina display. It's not clear what effect a 12.9-inch iPad might have on sales of the MacBook Pro.