AT&T has unveiled a new "smartcase" that promises to deliver LTE functionality to WiFi-only iPad models. The Modio smartcase basically acts as a LTE hotspot for your WiFi-enabled iPad allowing you to use it on AT&T's 4G LTE network. Depending on the price, this could be a great option for iPad owners who wish they had a cellular model but can't afford to upgrade.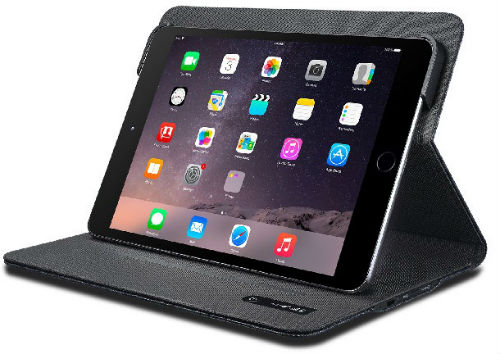 The AT&T Modio smartcase will ship with a 4,600mAh battery for up to 10 hours of continuous use and a microSD card slot for adding up to 32GB of additional memory. There will also be an AT&T Modio Data app which will allow you to monitor your data usage. You can learn more about the AT&T Modio smartcase at www.att.com/modiosmartcase or by reading the official press release.
The AT&T Modio smartcase will be available for all the iPad and iPad mini models, except the original iPad. Pricing and availability are unknown at this time. You will of course need a Mobile Share plan to access AT&T's 4G LTE network.