AT&T Wireless, the official US carrier for Apple's 3G-compatible iPad, has released further details on how the data plan will work. The iPad Wi-Fi + 3G arrives in stores Friday, April 30 at 5 pm. No contract is required for 3G data usage and the plan can be activated directly from the iPad.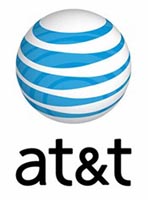 AT&T will automatically renew the plan every 30 days by charging the user's credit card unless the plan is dropped. Two plans are available, a limited 250MB plan and an unlimited version. The data plan expires 30 days from the time of purchase or when the bandwidth limit is exceeded.
Pricing is $14.99 for the limited plan, and $29.99 for the unlimited version. Access to over 20,000 of AT&T's Wi-Fi hotspots across the country is also included with iPad data plans at no extra charge.
The iPad will warn users twice when they are approaching the bandwidth limit (at 20% and 10% remaining) and the option to purchase more time will be offered. The same alert will appear when the bandwidth limit has been exceeded. AT&T's iPad data plans have no contract and can be canceled anytime without penalty.
AT&T CEO Randall Stephenson made news when he stated that the iPad is a Wi-Fi driven product. Stephenson explained in an investor conference, "my expectation is that there's not going to be a lot of people out there looking for another subscription." The company has been focused heavily on the iPhone and improving voice and data capacity on their network.