AT&T Wireless released two months worth of iPad 3G data, stating that 400-500 thousand units were activated with data plans on its network during the period. 75-80 percent of these users chose the top-tier monthly data plan over the smaller plan with a low bandwidth limit. Initially, AT&T offered iPad owners the choice of an unlimited data plan or 200 MB.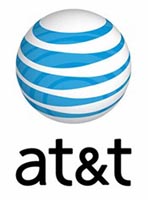 AT&T has since moved to a tiered data plan on the iPad and iPhone 4. Users can now choose between 2 GB per month or 250 MB. Apple sold over three million iPads in several countries since the April launch. AT&T has an exclusive US contract to provide data plans for the iPad 3G, and offers customers monthly data plans that can be cancelled at any time.
AT&T noted that iPad users consume less data on average than their laptop data card counterparts, and more data than iPhone owners. The company was surprised that so many business customers have lined up to test the iPad. The device is being used and/or tested for use at 50 percent of all Fortune 100 companies right now.
When the iPhone was first launched it lacked many business-friendly features and security options, which made it unattractive to larger companies. This has all changed, with 80 percent of Fortune 100 companies supporting the iPhone.
Apple has not released figures breaking down the number of iPads sold with 3G compared to Wi-Fi only model numbers. Presumably many iPad 3G users have held off activating data plans until a future date when the service is needed. It's not clear when the exclusive deal between AT&T and Apple to provide cellular service to iPhones will end. Some analysts have speculated that Apple made a deal to shorten the contract in exchange for giving AT&T exclusive rights to service the iPad 3G.