Over the weekend, a now notorious group of hackers named Lulzsec, released the quarry from their latest hacking endeavor to the public. One of the released items, a leaked internal document from AT&T, was interpreted by the blog iFans to contain indications that AT&T will be testing an LTE-capable iPad as part of their coming LTE rollout.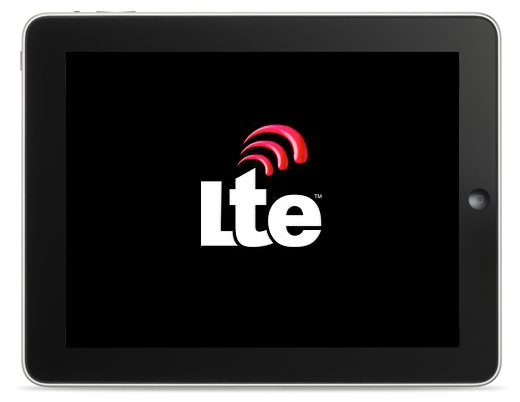 It is important to note that the leaked document doesn't specifically mention the iPad 3, or an "LTE iPad". It does, however, include the iPad as a device that will be tested as part of the LTE rollout. The portion of the document in question is specifically related to LTE rollout and LTE testing, and the inclusion of the iPad in this list is what is being interpreted as a hint that the coming iPad 3 will support LTE.
Does this provide significant support to other rumors long-circulating that the iPad 3 will be a 4G LTE device? Or is the evidence overly circumstantial?
According to iFans forum member dragonfli, the information expressed within the leaked AT&T document doesn't necessarily refer to the iPad in regards to LTE device testing. Instead, as dragonfli states
What AT&T is doing right now is preparing to migrate to new billing systems for its' rate plans- in this case, "Session Based Speed Tiers". These tiers are much like residential Internet - you'll be able to pay for X speed on LTE instead.

AT&T is migrating its' iPad users (and actually has) to this new data billing infrastructure before its' LTE launch - hence, "pre-LTE". A lot of the information in the leak revolves around the core network - billing integration, new load balancers and other hardware ...

I'll quote: "*Pre-LTE is the work that is being done to allow the iPad traffic to move over to the Sy architecture. The migration of the actual production customers is expected to happen 2Q2011."
So, while this doesn't necessarily mean the iPad 3 won't be LTE-capable and doesn't rule out the author(s) of the document having knowledge of such, it certainly isn't strong evidence that the iPad 3 will be an LTE device.
There are other items which lend to skepticism regarding whether the iPad 3 will offer LTE. For one, Apple doesn't have a history of rolling out technology on incomplete wireless networks. Apple held off on releasing a 3G capable iPhone until AT&T's 3G support was well spread, and there's no reason to assume that they wouldn't do the same thing in regards to LTE. Additionally, how likely is it that Apple would roll out technology as significant as LTE in the iPad before rolling it out in their flagship wireless device, the iPhone?