AT&T Mobility has announced a new option for iPad 3G data users, a postpaid cellular data plan for tablets. Currently all iPad data plans must be prepaid to start service by activating the subscription directly on the iPad.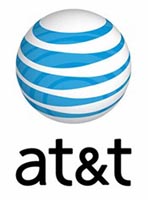 Existing customers can now add the iPad data charges to their monthly wireless bill from AT&T and pay one bill at the end of each month. Those who don't yet have a postpaid account with AT&T can start one for the iPad, only a credit check is necessary and the plan can't be activated on the iPad itself.
Besides billing convenience for existing customers and those who prefer postpaid charges, the new data plan option also offers an price cut on data that exceeds the 2GB monthly limit. See the table below for a comparison:
| | | | | |
| --- | --- | --- | --- | --- |
| Plan | Data Cap | Cost per Month | Over limit | Activation |
| Prepaid | 250MB | $14.99 | $14.99 for 250MB | On device |
| Prepaid | 2GB | $25 | $25 for 2GB | On device |
| Postpaid | 250MB | $14.99 | $14.99 for 250MB | Store/Phone |
| Postpaid | 2GB | $25 | $10 for 1GB | Store/Phone |
All of these iPad data plans are month-to-month with no contract. While the prepaid plans will renew early if the data limit is exceeded and immediately charge your credit card, the postpaid plans tack overages onto your monthly billing statement. AT&T is offering customers who sign up for postpaid billing on their iPad the first month (or first 2GB of data used) free. This is a limited time offer.
How do Verizon Wireless iPad data plans compare? Reports have indicated that Verizon will offer prepaid data plans only. The carrier is offering more choices: $20 for 1GB, $35 for 3GB, $50 for 5GB, and $80 for 10GB. Overages are charged at $10 per GB (except for the $20 plan which will charge $20 per GB). Time will tell if competition drives down data prices after the iPad 2 hits shelves later this week.