Rovio Entertainment entertainment has added 15 new levels to its Angry Birds spin-off Bad Piggies. Version 1.3.0 also brings some new features, toys, plus the ability to record your best tricks and share them through your favorite social networks.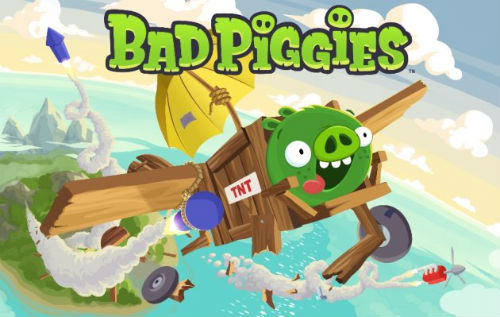 Bad Piggies was launched for the iPad and iPhone on September 27, 2012. The game allows users to play as the Angry Birds' nemesis the Bad Piggies. Players must help the Bad Pigs on their quest for food by building them "flying machines" with random objects. The game features more than 120 levels, 8 sandbox levels, and 35 objects to create the ultimate Bad Piggies machine.
Bad Piggies is available through the App Store for $0.99. It is compatible with the iPod touch, iPhone and iPad, and requires iOS 4.3 or later.
What's New in Version 1.3.0
Rise and swine! It's a beautiful morning, but the Bad Piggies have just one thing on their mind: FOOD! Use two ALL NEW gadgets in these 15 NEW LEVELS to track down some elusive chocolate cake!

15 new sun-drenched levels!

Record your best tricks in-game and share through your favorite social networks!

Climb walls with the new suction cup gadget!

Punch your way to victory with the new spring-loaded Boxing Glove!

Fill your need for speed in a new Road Hog challenge!

Go crazy in an all-new sandbox!