Better late than never, the Belkin QODE Thin Type keyboard case for the iPad Air is now available through Belkin.com. The case's lightweight (12 ounces) and thin design (4 millimeters) adds very little bulk to your tablet. It is made of unibody anodized aluminum and it features "smart sensing technology" that wakes your iPad when it is needed.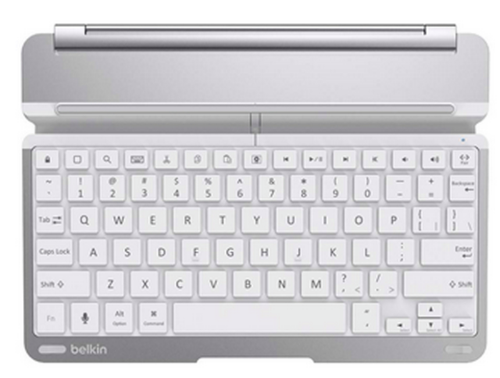 The keyboard includes easy to use TruType keys and function-specific keys for copying and pasting adjusting volume and so on. The case also holds your iPad at about 35 degrees to give you a laptop-like typing experience. Other features include Bluetooth support and a promised 79 hours of active battery life.
The QODE Thin Type Keyboard Case for the iPad Air is available in grey for $99 on Belkin.com. It ships with a USB charger cable and limited one-year warranty.