Apple will announce a gold iPad model in October to boost slumping sales of its 9.7-inch tablet, according to Bloomberg. People familiar with Apple's plans told Bloomberg that the next-generation iPad will be available in silver, gray and now gold, just like the iPhone 6 model pictured below. This will be the first time Apple has offered the iPad in anything but silver or gray, since it first introduced new colors with the release of the iPhone 5s and iPhone 5c.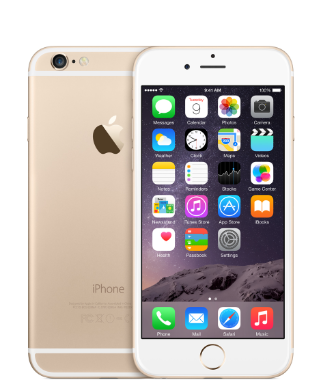 The anonymous source said Apple hopes the new color will regain people's sagging interest in tablets due to availability of larger mobile phones on the market. Bloomberg also cites a note written by RBC Capital Markets analyst Amit Daryanani, which claims iOS users have been losing interest in the iPad after "shifting to iPhones with larger screens". Daryanani's research corroborates with other rumors that Apple will discontinue the iPad mini due to the iPhone 6 and 6 Plus being more phablet-like.
Bloombeg also mentioned Apple's long rumored 12.9-inch iPad, which is expected to be released in 2015. This is the second time Bloomberg has mentioned that larger tablet dubbed the "iPad Pro" by the press. The iPad Pro is expected to feature a new A8x chip and up to 2GB of RAM.
Other evidence uncovered in the first beta of iOS 8.1 suggests iPad Air 2 will ship with Touch ID and Apple Pay. Apple is expected to announce its new iPad lineup sometime later this month.