In a unsuspected move today, Apple has discontinued the iPad 2 and replaced it with the fourth-generation "iPad with Retina display". The Cupertino company also launched a more affordable 8GB version of its iPhone 5c in the UK. Now we know why most of the major retailers have been offering so many discounts on both the second-generation tablet and 16GB iPhone 5c.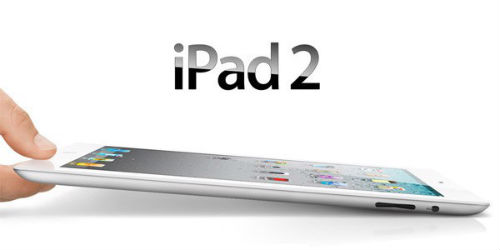 The iPad 2 was originally unveiled on March 2, 2011, and has occupied Apple's entry-level tablet slot since being replaced by the iPad 3 a year later. However, the introduction of the iPad mini with Retina display at $399 has made the 9.7-inch second-generation tablet obsolete, forcing Apple to finally put it out to pasture.
The original iPad mini now replaces the iPad 2 as Apple's $299 offering, followed by the iPad and iPad mini with Retina Display at $399, and the iPad Air which starts at $499.
The returning fourth-generation iPad will only be available as a 16GB Wi-Fi-only model and as a 16GB Wi-Fi / Cellular model. It features a 9.7‑inch Retina display, Apple's A6X processor and it will be offered through all four major US carriers (AT&T, Verizon, Sprint and T-Mobile).
The new 8GB iPhone 5c has been spotted on the UK carrier O2′s website for £50 (around $80 USD). It features all the same specs as the other iPhone 5c models. The new 8GB handset has not replaced the iPhone 4s in Apple's iPhone lineup, like some rumors suggested it would.