Supercell's follow-up to the super successful Clash of Clans is set to land on the Apple App Store this Thursday. Boom Beach is a freemium combat strategy game where players "fight an epic war against the evil Blackguard".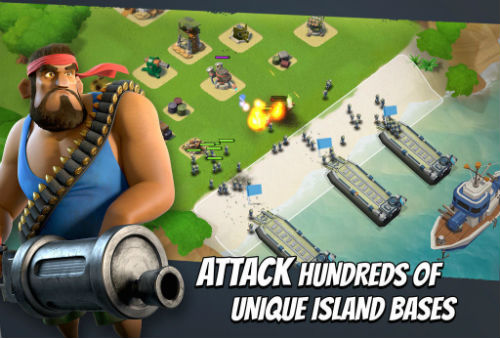 The game is already available on the Canadian App Store. It has been receiving mostly positive user reviews and it has a good approval rating from TouchArcade forum members. Here's the official App Store description:
"Storm the beach and win the day! Boom Beach is a combat strategy game where you fight an epic war against the evil Blackguard. Take your expeditionary force to beautiful paradise islands invaded by the enemy. Fight for every beachhead, free enslaved islanders and explore the uncharted archipelago. The fight becomes a race to harness the ancient powers hidden on the islands. Are you ready for the BOOM?"
The App Store description also promises hundreds of unique island bases to attack and control, the ability to play with "thousands of other players," boss battles and of course plenty of in-app purchases.
Boom Beach is compatible with all devices running iOS 7.0 or later.