Many iPad 2 owners have long lamented the lack of a jailbreak for their tablet. Thanks to Apple's A5 processor, bootrom exploits that have been effective for jailbreaking the iPhone 4 are not effective on the iPad 2. To date, no jailbreak exists for the iPad 2. If we're interpreting a "teaser" image dropped by Comex, famed hacker responsible for the jailbreakme.com userland jailbreak, iPad 2 owners may soon have a way to jailbreak their devices, and an easy, convenient way at that.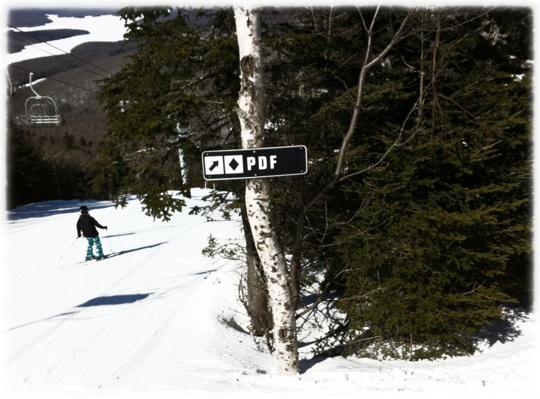 The image shown above was placed on jailbreakme.com about an hour ago, and subsequently announced on Comex's Twitter page via a tweet that said "Did anyone notice my little teaser? ;(". Here's the likely read on the skiing image: the fact that the image is a skiing photo is a likely reference to the iPad and iPhone root password 'alpine' (and thus suggesting root has been gained on the iPad 2) and the alteration image to change the sign labeling the ski run to "PDF" is a likely reference to the discovery of a new PDF exploit.
There were grumblings earlier in the week that a userland jailbreak for the iPad 2 was nearing, but talk seemed to fizzle out, and likely many had dismissed these earlier grumblings as rumor. It is now beginning to appear that these rumors may have been the first indication of the coming jailbreak.
A few other outlets are reporting Comex's teaser as a revelation of the discovery of an iOS 5 PDF exploit. In our opinion, this is considerably less likely than an iPad 2 jailbreak for the current version of iOS. Comex revealing the discovery of a PDF exploit in iOS 5 months before the release of iOS 5 to the public, months before the final version of iOS 5, would almost definitely lead to the discovery and subsequent patching of this exploit before iOS 5 hits the streets, thus rendering the discovery useless.
For the time being, take this with a grain of salt, as we're simply doing our best to interpret the teaser dropped by Comex. Stay tuned.