Most of you have heard by now that Comex's iPad 2 jailbreak was leaked on Saturday morning. We originally thought a private beta tester leaked an early version of the jailbreak on YouTube, but that isn't entirely true. Here's the entire story:
On June 11 the hacker known as Comex published a picture of a ski run labeled "PDF" on jailbreakme.com. We assumed it was a reference to the iPad and iPhone root password 'alpine' and the discovery of a new PDF exploit.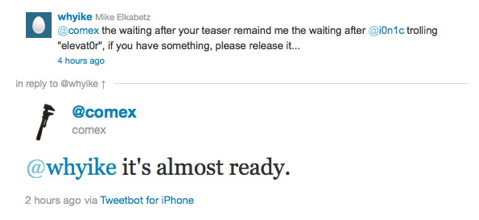 Our suspicions were confirmed on June 19 when Comex tweeted that he was "diligently" working on an iPad 2 jailbreak, followed by a long explanation posted on Twitlonger. A few days later Comex said he was running behind and that a rumored July 17 release date was untrue.
On Saturday, July 1st a video and image of Cydia 1.1.2 running on an iPad 2 flooded the internet. The leak was later confirmed to be real by several sources. Comex responded to the news by claiming someone had used a dictionary attack to release a "buggy" version of the jailbreak putting him on a "useless time limit."
The next day a 20-year-old computer science major from Arizona named Ryan Lobbins admitted that he was responsible for the leak, but claims he did it unintentionally.
"I only intended for 1 or 2 people to try the files to see if they worked. The person who leaked it was Will Sayer, and him only. He released the files, sent off the info to news sites not me."
Lobbins says he was playing Star Craft waiting for the Comex jailbreak when he decided to check a site Comex had posted in an earlier tweet. That's where he discovered a folder named saffron that contained Comex's new JailbreakMe.
"So what would you do if you stumbled on a website that had all the data for the jailbreak people have been waiting months for? At first I wasn't sure what to do, let alone believe I found the files. The only true indication that I found them was all the pdf files, deb files named after different iOS devices, and a php file."
Lobbins said he tested the jailbreak but it wouldn't work so he made a copy of the files to try on other devices. He then says he shared the files with two people he met on an online forum and went on vacation on June 30th, the next day he discovered the jailbreak had been leaked.
"I contacted another person on the forums who was multimediawill aka appreviewer will aka Will Sayer. He tried one of the pdf files and it jailbroke his iPad. I was surprised, he was surprised. He swore up and down he wouldn't leak it, and I went to bed. That is when I woke up and saw my list of emails streaming in. Immediately the files were deleted, I felt stupid and horrible that my curiosity got the best of me and caused this. I never intended for it to get leaked out this big. In all I apologize to comex for my actions. I don't want attention, and never wanted to spread his work like Will did. I was just curious, and this curiosity caused this."
Today, a foreign website posted a leaked e-mail from multimediawill apologizing to Comex for his actions. Comex responded that "if no more issues come up the jailbreak should be ready by tomorrow." The e-mail is dated July 4, 2011 at 1:49am. If the e-mail is legit, the jailbreak could be ready in the next few days, depending on what Comex meant by "tomorrow."

See the entire "leaked e-mail" here.