We guessed a few days ago that an iPad 2 jailbreak may be getting a release based on a teaser image and tweet posted by Comex, the hacker responsible for the famous jailbreakme.com userland jailbreak. Today Comex tweeted, "it's almost ready," after one of his followers begged him to release what he had.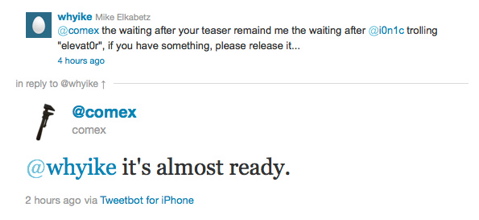 The teaser image posted on Saturday showed a man skiing down a ski run with a sign marked "PDF." The skiing reference is likely a reference to the iPad and iPhone root password 'alpine', and the sign a reference to a new PDF exploit.
While it's hard to guess what the hints dropped by Comex actually mean, his response today does suggest that he is getting ready to release something in the near future.