Apple TV isn't really known for video games, but app developer Rolocule has changed all that with a new title called Dance Party. The game is available as an iOS app that allows a player to use their iPod or iPhone as a motion controller to control the movement of a dancer on their television. The app uses AirPlay and Rolocule's tracking technology called Rolomotion to make the magic happen.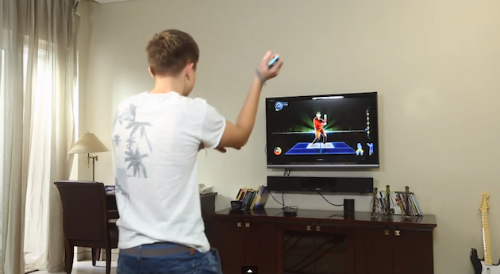 As of right now, Dance Party only offers a limited number of songs, but it does allow you to track the amount of calories you burn while playing. The game also features a real time multiplayer mode for up to four people, and a "Global Fitness Battle" mode is coming soon.
Dance Party for Apple TV is available for free to download on the App Store, but it does include in-app purchases. There is a "Premium Unlimited" listed under the Top In-App Purchases section, which suggests you will need to shell out some bucks to unlock the full game.
The game supports all devices running iOS 6.0 or later and it requires Airplay Mirroring to work. Check out the promo clip below: