The long-awaited iPad/iPhone untethered jailbreak for iOS 4.2.1 has finally been released, with Redsn0w 0.9.7b1 but don't get too too excited just yet. All indications are that the release works as advertised, but it is a beta release and as such comes with some caveats.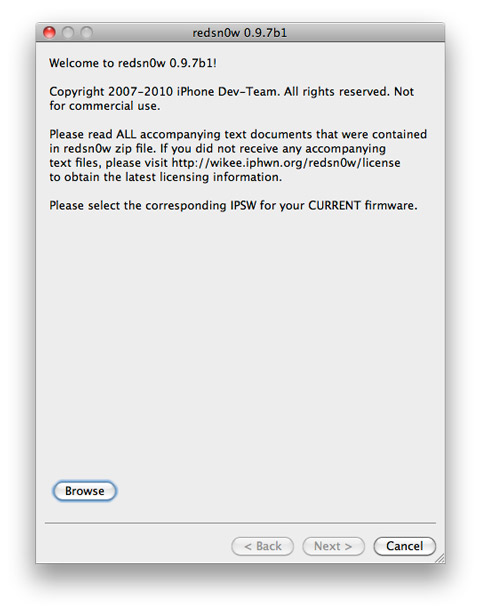 For one thing, the process is a bit more labor intensive than with a non-beta release. Additionally, the jailbreak only works on iPhone 4, iPad and iPod Touch 4G at this point. It is also required that your iOS device already be jailbroken and running 4.2.1 (via the tethered jailbreak that was previously released).
All of this is doable, and in reality, the process isn't even that cumbersome. That said, those interested in performing the jailbreak need to be aware that it is a jailbreak and potentially has a higher likelihood of resulting in issues when compared to a full release version of Redsn0w.
The full release version is expected to result in a simpler process, a shorter list of pre-requisites, and support for a full range of iOS devices -- not just the latest generation.
For full, step-by-step instructions on how to complete the process, visit this guide on how to perform an untethered jailbreak on iOS 4.2.1 using Redsn0w 0.97b1.