DISH Remote Access for iPad makes it possible for DISH subscribers to watch streaming live and recorded television from anywhere. The app includes a searchable program guide, full-featured DVR manager, and a virtual remote control. Recordings can be scheduled, watched, and deleted entirely on-the-go.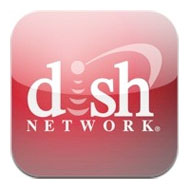 DISH Remote Access 2.2.88 was released in the App Store on November 30 for free. In order to work, the app requires iOS 4.2 and some supplemental hardware connected to your DISH Network receiver.
For one, DVR capabilities require a DVR. In addition, to stream TV content this DVR must be Slingloaded or attached to a Sling Adapter accessory. The Sling Adapter is offered to DISH subscribers for $99. The Sling Adapter connects to the DVR via USB cable and provides live streaming video directly to the DISH Remote Access app, SlingPlayer Mobile, or any web browser. For comparison, the iPad SlingPlayer Mobile app sells for $29.99 and still requires a Slingbox or Sling Adapter.
DISH subscribers have already enjoyed mobile satellite TV viewing capabilities on several platforms including the iPhone, Android, BlackBerry, Windows and Mac OS X computers. Now iPad Wi-Fi + 3G owners who watch DISH Network should be able to view their favorite shows even over a 3G connection. DISH provides a connectivity test tool to see if your broadband connection and router are up for the task.
DISH Network has 14 million subscribers in the US and is the first TV service to offer complete access to all channel packages on mobile devices.