Apple is reportedly starting production on its second iPad Air this month, and some casual fans might find it a little boring. The sixth-generation iPad will feature the same design and display resolution (2048 x 1536) as its predecessor, according to ETNews. The report also makes no mention of Touch ID, but other sources still believe the fingerprint sensor will be Apple's biggest selling point for its new tablet.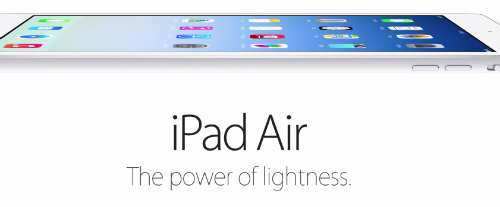 The iPad Air 2 is expected to feature Apple's new A8 processor, which is rumored to improve battery performance, an improved 8-megapixel rear-facing camera and that's about it. Apple is also purportedly working on a third-generation iPad mini with similar improvements. Both tablets are expected to launch sometime this fall.
Apple's big hardware reveal this year will most likely be its rumored iWatch, not its next-generation iPhone or iPad. Apple recently previewed its new Health app and HealthKit tool for developers during its WWDC keynote in San Francisco, California. Many believe that the Health app was created to take advantage of Apple's first wearable device.
As for the iPhone, the rumor mill seems to agree that Apple will release both a 5.5-inch and 4.7-inch model with an A8 chip, NFC, and a relocated power button.